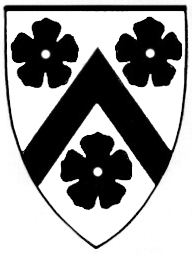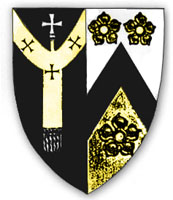 ---
GENEALOGY
In the beginning, at least the first record of CHECKLEY/CHICHELEY, is found in the Domesday Book (the record of a survey of all his holdings by Duke William of Normandy ~ William the Conqueror), compiled in 1086, "A record of what he had and who held it". The hamlets of Checkley located in Staffordshire and Chicheley located in Warwickshire are both mentioned AND still exist. Checkley is located on highway A522 Northwest of Uttoxeter while Chicheley is located on highway A422 Northwest of Newport Pagnell. Currently there are 4 other Checkley Villages, West of Newcastle under Lyme, East of Hartford, in Worchester and in Derbyshire. The last two have yet to be found on any current maps. (HELP is solicited in locating these last two MISSING Checkley villages). These two place surnames have many different definitions from the old Saxon and Old English languages.
First prominent ancestors, one had to be prominent to have any record, in the beginning, is Archbishop Henry Chichele(y) (1363-1443). His recorded deeds, plus nearly all his consanguinity for 19 generations, spanning nearly five centuries from the late 1300s to 1855, are recorded in the book Stemmata Chicheleana. This book contains "some of the Traces of THOMAS CHICHELE of Hingham-Ferrers, in order to facilitate the Enquiries of those Gentlemen who may be inclined to become Candidates for Fellowships at All Souls College in Oxford, on the claim of Collateral Consanguinity with his son HENRY CHICHELE, Archbishop of CANTERBURY, the Founder. This book, which I have a copy of, contains the family trees of some 527 family trees and a complete catalogue of the Fellows of ALL SOULS College who have been admitted to Fellowships on Claim of Consanguinity to the Founder between 1457 and 1855 when this practice ended.
Major migrations of Checkleys from England to Boston, MA (mid 1645-1670), USA general (1700 & 1800), Australia & New Zealand (mid 1800) and from Ireland to Canada (mid 1800) during the potato famine.
After researching all of my immediate family history, I attempted to contact EVERY Checkley family I could locate to solicit their family history as a result of my obtaining membership with the Guild Of One Name Society as the Checkley Surname Historian. Over the past 10 years I have received 220+ replies from Checkley families living in 7 different countries, processed these replies with my computer program, Family Origins, replied with family tree printouts and follow up correspondence.